MIACP, B.A. (Hons) Counselling & Psychotherapy, B. Ed. (EFL)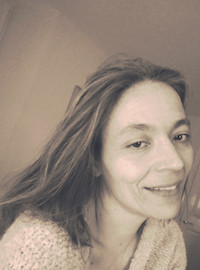 I am an IACP accredited counsellor and psychotherapist trained at DBS, Ireland.
My approach to psychotherapy can be defined as integrative. This involves my training in psychodynamic and humanistic psychotherapy and my background in psychodrama. Besides I have a special interest in Bert Hellinger's family or systemic constellations method and its application to individual setting. All of these modules have given me insights into our unique attitude towards our own psychological and emotional pain and how it shapes our choice of behaviours in our lives.
I was also trained in suicide first aid (ASIST), in safe somatic trauma therapy (stabilization) and in facilitating parents of adolescents groups.

My Experience as a Counsellor and Psychotherapist
I have worked as a counsellor in a community-based aftercare rehabilitation centre in Dublin, established to help young adults who have become involved with drugs. I have also worked part-time as a psychotherapist at Lir Psychological Services in Ballymun.
At present I work at my own centre, Strive Counselling & Psychotherapy in Malahide, as a private practitioner.
My interest in parental coaching or parents counselling gradually developed through the needs of clients who have come for support with their parenting issues. Both my training in facilitating groups of parents of adolescents as well as the several years of experience in the family constellation method contributed to my decision to specialise in parents and family counselling.
I also offer general counselling and psychotherapy service for individuals who are going through difficult times due to bereavement, loss, grief, depression, major life transitions, relationship issues, illness, loneliness, suicidal ideation and social isolation. Also, as an Central European myself, I can provide guidance in relation to the challenges of cultural integration.
My Background as a Teacher
In 1995, I received a B.Ed. university degree in ELT. I worked as an EFL teacher mainly with young adult groups for more than 10 years in Hungary, the Czech Republic and eventually in Ireland.
My personal life experience and my work as a teacher gradually shifted my main focus from subject to the human psyche. I became more and more interested in how emotional and psychological issues develop into learning blocks in people's minds. This led my way to train in psychotherapy.
More information about me: Linkedin Profile
Fee per 50 minutes
To begin with, the first session is €50 during which an initial assessment takes place by means of a few questions about your history, and when you also have an opportunity to describe your reasons for seeking therapy.
Following this, the fee for the consecutive sessions will be negotiated based on a sliding scale of €55-75 depending on your circurmstances.
Please note that fees can vary depending on the type of therapeutic intervention and the therapist working from Strive.