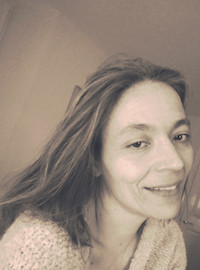 Eniko Takacsy (owner) - Counsellor & Psychotherapist
I am an accredited counsellor and psychotherapist with the Irish Association of Counselling & Psychotherapy (IACP), offering general counselling / psychotherapy for grief, trauma, relationship issues, illness, uncovering the underlying causes of anxiety and depression in individual, couples and / or family sessions. I also provide parental coaching for parents of adolescents.

My approach to psychotherapy is integrative. This involves my training in psychodynamic and humanistic psychotherapy and my background in psychodrama. Besides I have a special interest in Bert Hellinger's family or systemic constellations method and its application to individual setting. All of these modules have given me insights into our unique attitude towards our own psychological and emotional pain and how it shapes our choice of behaviours in our lives.

I am also trained in suicide first aid (ASIST), in safe somatic trauma therapy (stabilization) and in facilitating parents of adolescents groups.


Maeve Dunne Keane - Art Therapist
I am a qualified Creative Arts Therapist offering a course of therapeutic intervention through various artistic media. I adopt a humanistic and integrative approach. I work with a range of clients from children, adolescents and parents to older adults and individuals.

As an art therapist I facilitate the use of art media and the creative process to reach a number of treatment goals or personal goals such as exploring feelings, reconciling conflicts, improving self-awareness, behaviour management and social skills.

In art therapy your inner world of images, feelings, thoughts and ideas are central to the expressive experience. Art therapy is a therapeutic technique in which creative expression can foster healing and mental well-being.

I have specialized in child and adolescent art therapy supporting behaviour management, anxiety/depression, peer and family relationships and ASD.